Safe and Caring Schools Are Productive Schools
The Safe and Caring Schools Program complements and enhances the academic training students receive at school and is based upon sound Social and Emotional Learning (SEL) practices that target competencies in (1) self-awareness, (2) social awareness, (3) relationship skills, and (4) responsible decision making. Activities comply with standards and are presented in a fun and exciting way that helps teachers, counselors and support staff pass on a passion for learning to their students.
Quotes from educators using Safe and Caring Schools:
"Safe and Caring Schools helps children pay attention to their new learning."
"Children have developed stronger communication skills and feel good about themselves because they are solving their problems independently."
Classroom Tested
All SCS Program materials have been tested extensively in Pre K - 8 grades. Educator and student feedback are incorporated to optimize useability and effectiveness.
Safe and Caring Schools creates a climate of creative and inspired teaching staff, and more receptive and excited students in an atmosphere of shared community expectations. SCS Resource Guides contain a wide variety of thematic, classroom-tested activities that can be used as part of regular PreK-8 curriculum and individual/group counseling. Themes can be used on the provided monthly schedule, or as standalone lessons to meet the needs of students in a timely manner.
"They actually learn how to express their feelings clearly and appropriately." - Counselor
"The greatest benefit is the children learning how to resolve conflicts using words." - 3rd Grade Teacher
Research Based
Research substantiates that effective strategies for educational reform involve (1) a central focus on school climate change (Greenberg, et al, 2003), and (2) infusing social and emotional learning (SEL) into regular academic lesson plans (Zins, Weissberg, and O'Brien, 2003).
Giving students the opportunity to experience a balance of intellectual and emotional instruction leads to more complete psychological development, and helps them become more engaged and skillful learners.
"Although social and emotional learning (SEL) plays important roles in influencing nonacademic outcomes, SEL also has a critical role in improving student's academic performance and lifelong learning." Zins, J.E., Weissberg, R.P., Wang, M.C., & Walberg, H.J. (Eds.). (2004). Building academic success on social and emotional learning: What does the research say? New York: Teachers College Press.
"You can't have achievement without safe schools, where kids feel respected, and where they are encouraged and supported in making responsible decisions. [In these times] we're so into accountability and student performance that we frequently overlook the basic ingredients that contribute to this outcome. School climate and culture are essential ingredients. A particular advantage we see from our use of SEL is the time it saves teachers and frees them up to do more instruction. This is because of what we do to promote the kids as decision makers and problem solvers." -Superintendent Richard Warren, 18 years in Franklin Public Schools, Franklin, Mass.
In "Links Between Safe School Environments and Academic Achievement" (Collaborative for Academic, Social and Emotional Learning: CASEL, 2003), the following findings are listed as benefits on combining SEL and academic instruction:
Improved math, language arts, and social studies skills
Increases in achievement over time (elementary to middle school)
Higher achievement test scores and no decreases in scores
More progress in phonological awareness
Improved learning-to-learn skill
Better problem solving and planning
Improved non-verbal reasoning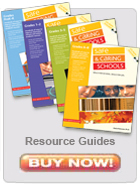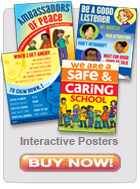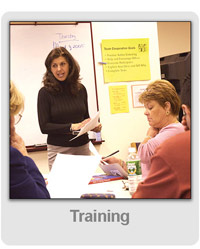 "I am acutely aware of the concerns that schools and school districts have relative to time on learning and adding new programs to the school day. To this end, Safe and Caring Schools has evolved into a classroom-based program that can be infused into all academic content areas with minimal effort on the part of teachers. The skills in the program are universal and can be addressed and reinforced throughout the school day and across grade levels." - Mary Lou Bergeron, Assistant Superintendent, Lawrence Public Schools.